A quickie post: Today has been one where tiny pieces have fallen into place making the entire picture that much clearer. It's been a day of epiphanies and gnosis. What else would you expect on the cross-quarter new moon Proserpinalia? \o/
I give a favorite image from the lesser Eleusinian Mysteries: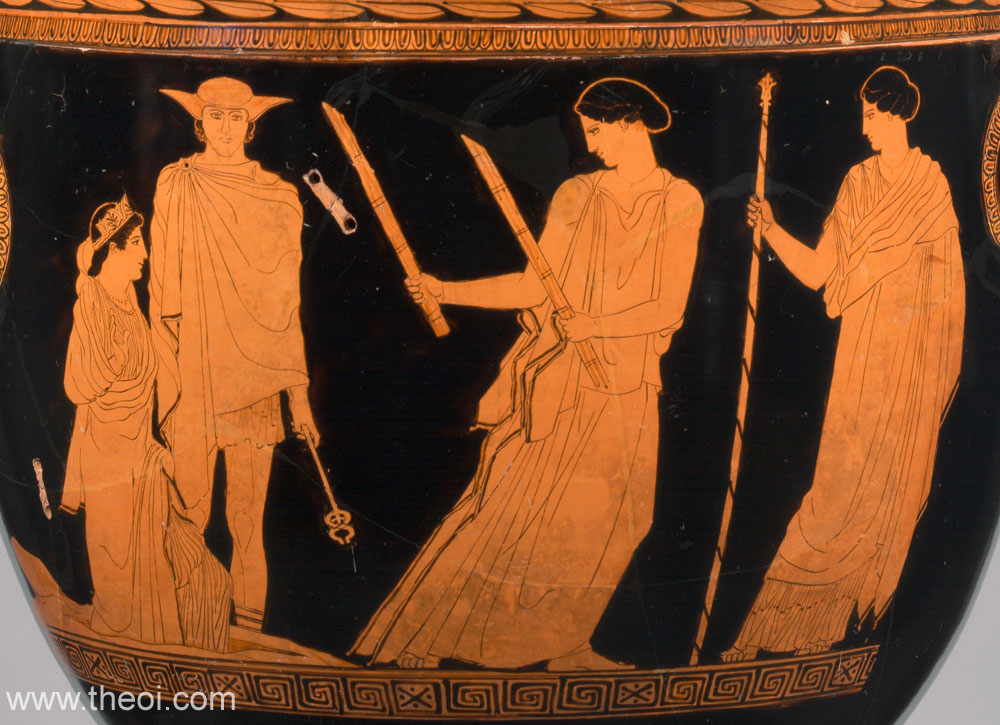 Mercury and Hekate and Ceres beginning Proserpina's return. Let's get on the road to Spring!
The day dawned dark and gray here, so I'm with the groundhog here in voting for Spring's immanent return! Maybe I'm just tired of the snow?